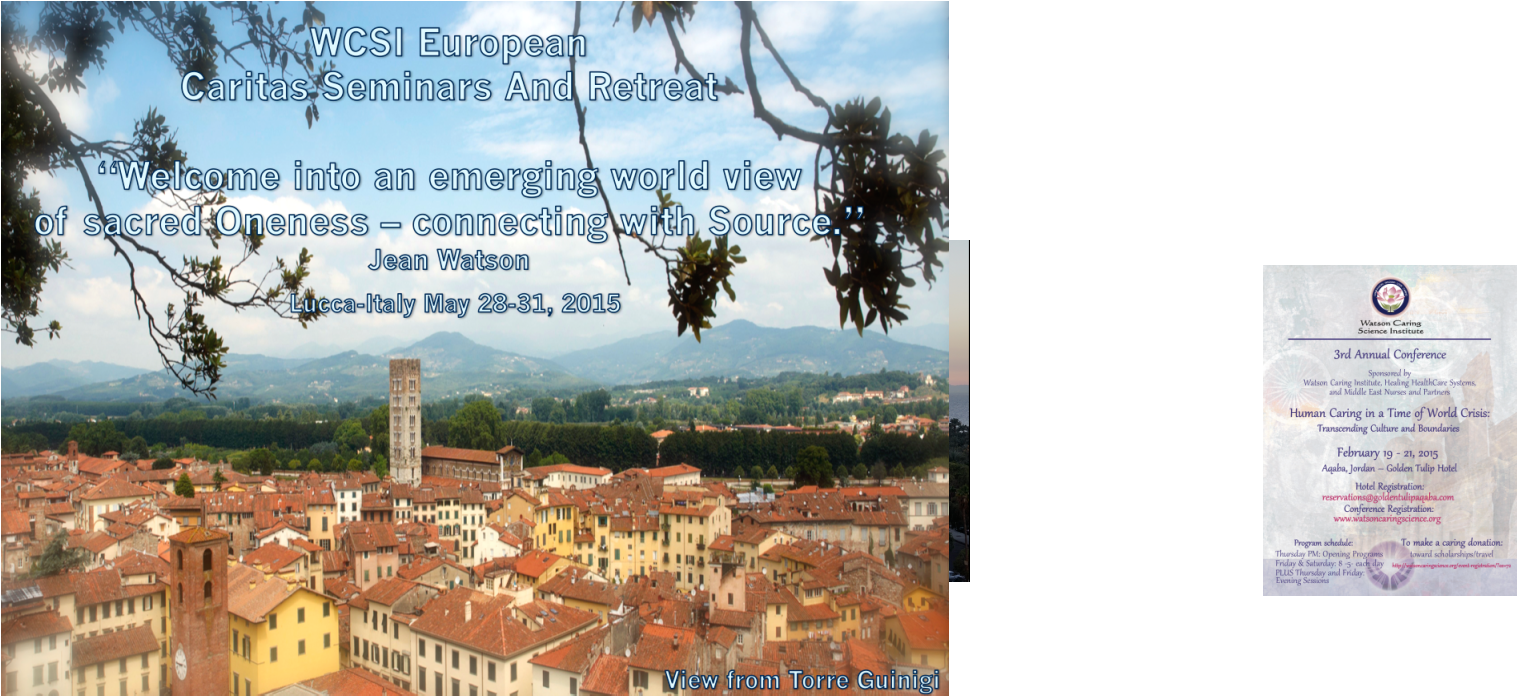 Dr. Giovannoni in Kyoto, Japan at the 2014 - 35th International Association for Human Caring Conference
Setting Intentionality and Consciousness
for
Health Science Colleagues
Caring and Personal Healing

from Dr. Jean Watson (2008)
Music: Perfect Peace by Susan Mazer Ph.D & Dallas Smith

Caring in the Beginning of the Day

Begin the day with silent gratitude; set your intentions to be open to give and receive all that you are here to give and receive this day; intend to bring your full self in the day-to-day moments of this day; cultivating a loving, caring consciousness toward yourself and all others who enter your path.

Caring in the Middle of the Day

Take a quiet moment to "center," to empty out, to be still with yourself before each interaction with your client or colleagues; cultivate a loving, caring consciousness toward each client and each situation you encounter throughout the day; make an effort " to see" who the spirit-filled person is behind the client or colleague.

Return to these loving-centered intentions again and again, throughout the day, helping yourself to remember why you are doing this work.

In the middle of stressful moments, remember to breathe; ask for guidance when unsure, confused, and frightened; forgive and bless each situation.

Let go of that which you cannot control. Breathe in love and breathe out fear.


Caring at the End of the Day

At the end of the day, fold these intentions into your heart; commit yourself to cultivating a loving, caring practice for yourself.

Use whatever has presented itself to you this day as lessons to teach you to grow more deeply into your own humanity and inner wisdom.

At the end of the day, offer gratitude for all that has entered the sacred circle of your life and work this day.

Bless, release, and dedicate the day to a higher, deeper order of the great sacred circle of life.